Conceiving and constructing your cinema
Our unrivalled profession...
The Expert
In the creation of home cinemas since 2002
An unparalleled expertise
110 home cinemas in the world
Turnkey service
Starting from our design office up to the implementation of your project
European specialiste of cinemascope
The only format of cinema projection
An exceptional rendering
Application of the same techniques and qualifications as professional cinemas
All our video reports
We welcome you to watch them on our site
The realisation of your private cinema
A genuine profession...
The best quality certifications
ISF for the imaging and THX Level 2 for the sound
Your project is unique
Let's make it into an unforgettable feature...
Installation of Home Cinema Rooms
VOTRE CINEMA is specialized in the conception and the realisation of private home cinemas, far beyond the standards of traditional home cinema.
The expert with the know-how in all matters of cinema at home.
We export our unparalleled expertise throughout France, Europe and internationally...
Since 2002, we are THE EXPERT in our field, with over 110 high-end cinema installations in several countries. You can discover 50 of our private home cinema installations in our PHOTO GALLERY.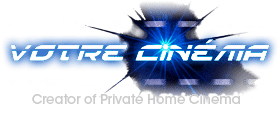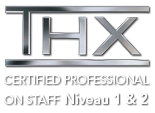 Discover our
Private Home Cinemas
360° Virtual visit in HD of 3 private cinema rooms
Discover 3 realisations of Home Cinemas in 360° and in HD.
You can turn right to left, move the panorama up or down, zoom in on certain details to better see the level of our finishing touches and even change the colour of the lighting of the first virtual visit (the logo is on the top left).
Contact us
To find out more about VOTRE CINEMA, to ask us a question, to explain your vision or to simply make initial contact with us, all that you have to do is fill out this form with your contact information and we will be more than happy to get in touch with you.
You can also contact us by phone at : +33 9 62 03 31 24
Join our emailing list
Stay up to date with our latest news on Home Cinemas
Download our brochure
Check out our brochure booklet