Cinema ceiling and Starry sky
Each one of our home cinema room installations, includes an acoustic suspended ceiling, covering the totality of the bare ceiling of the room.
2 TYPES OF CEILINGS ARE PROPOSED:
Either with a visible structure (the metallic grid pattern is visible) with 120 X 60cm acoustic ceiling tiles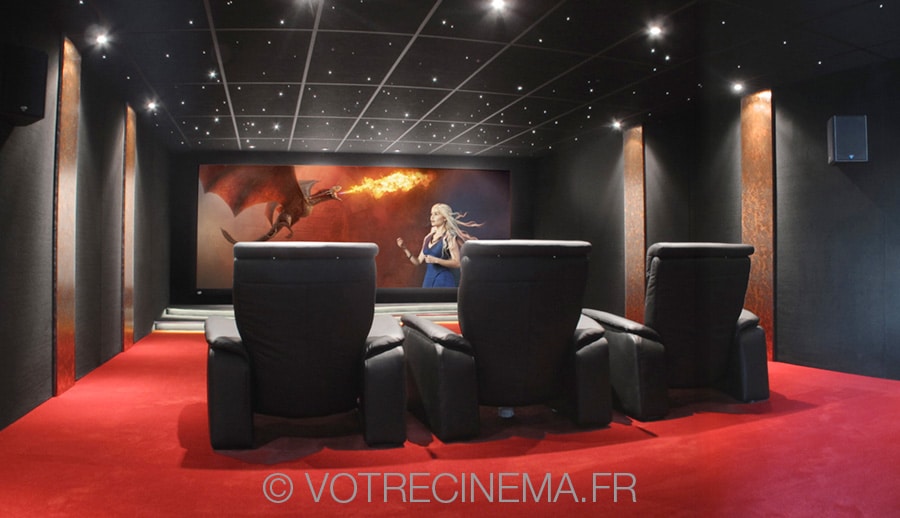 In both cases, we propose to incorporate a starry sky with hundreds of very fine fibre optics that are spread throughout the surface of the cinema ceiling. With the addition of the twinkling module, the starry sky illuminates your home cinema room to reproduce an actual Milky Way with a very light and subtle twinkling. We push perfection even farther by playing on the differences of the stars' brightness to bring an even more natural effect on the overall finish. The illusion is perfect.
Thanks to the programming of our touchscreen remote, you will at any moment be able to bring a romantic ambiance to your home cinema room with one sole click, illuminating the ceiling with hundreds of stars. Of course, this is programmed to slowly turn itself off at the beginning of a cinema screening...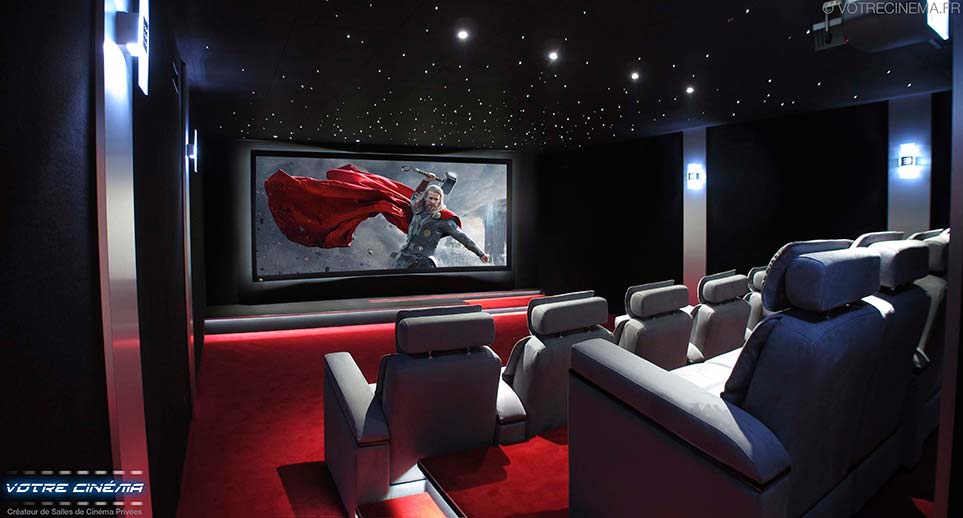 Join our emailing list
Stay up to date with our latest news on Home Cinemas
Download our brochure
Check out our brochure booklet