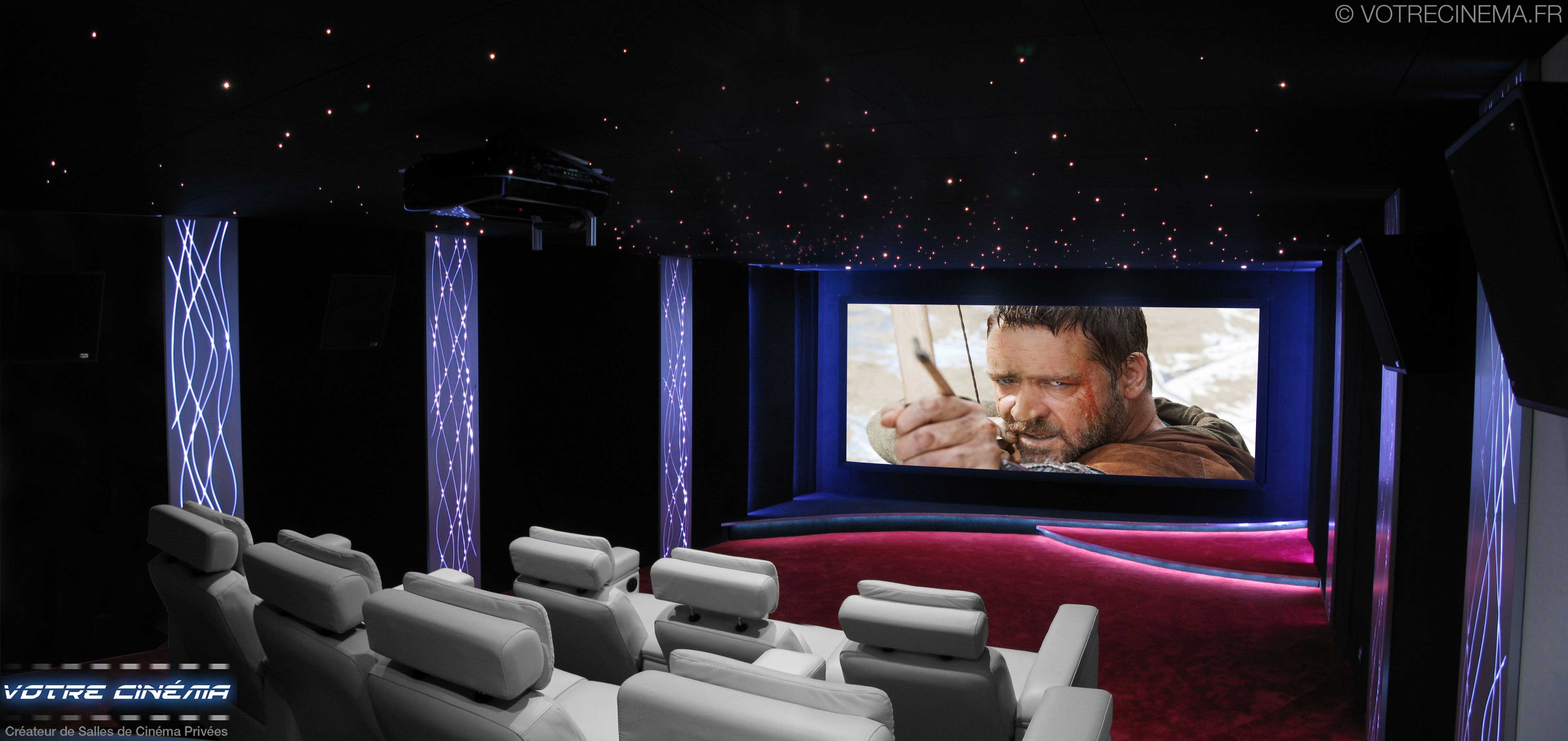 Salle de cinéma privée Montpellier
Salle de cinéma privée de luxe Montpellier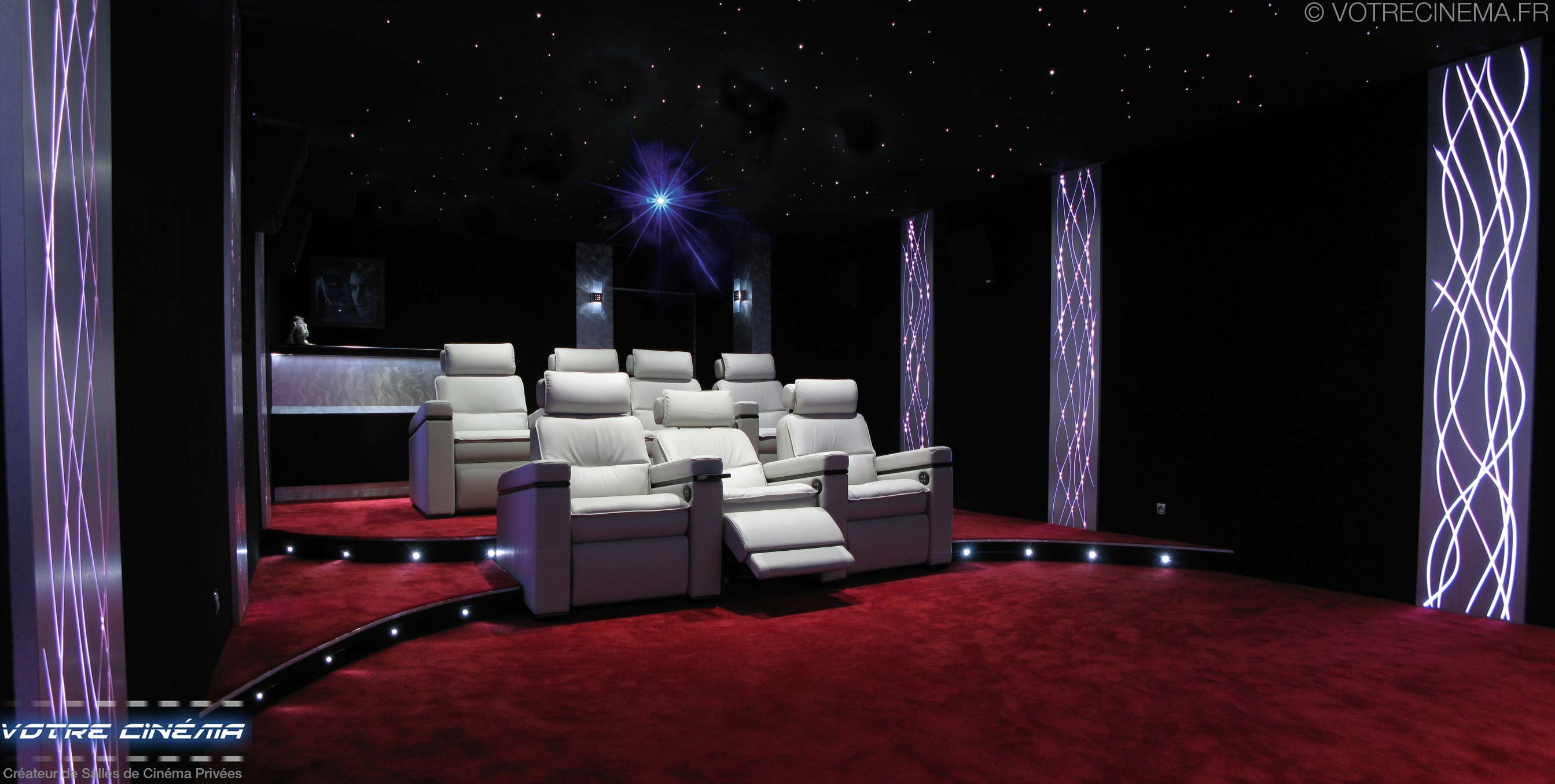 réalisation salle cinéma privée
réalisation salle cinéma privée montpellier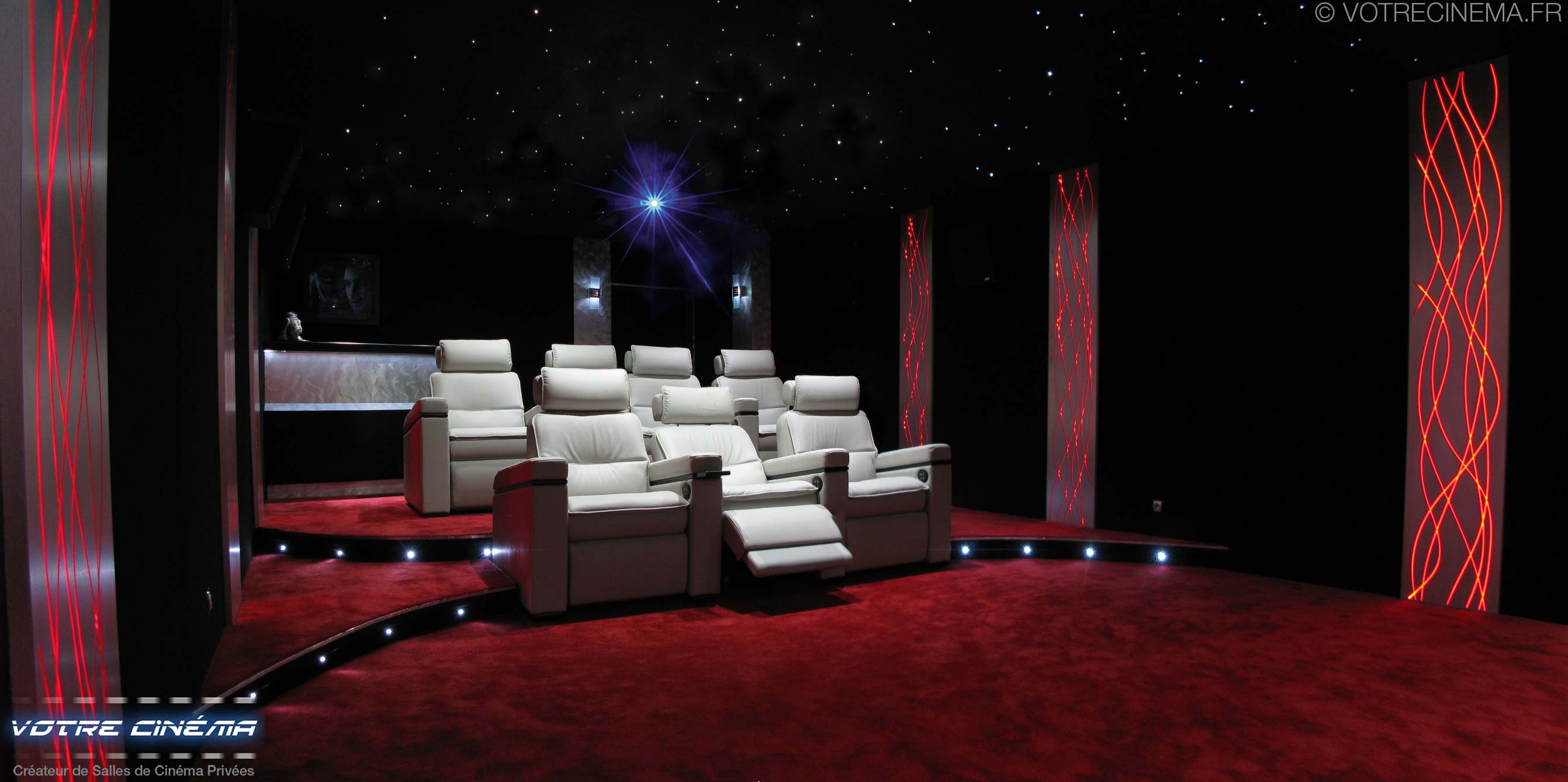 Salle de cinéma privée
Salle de cinéma privée décoration lumineuse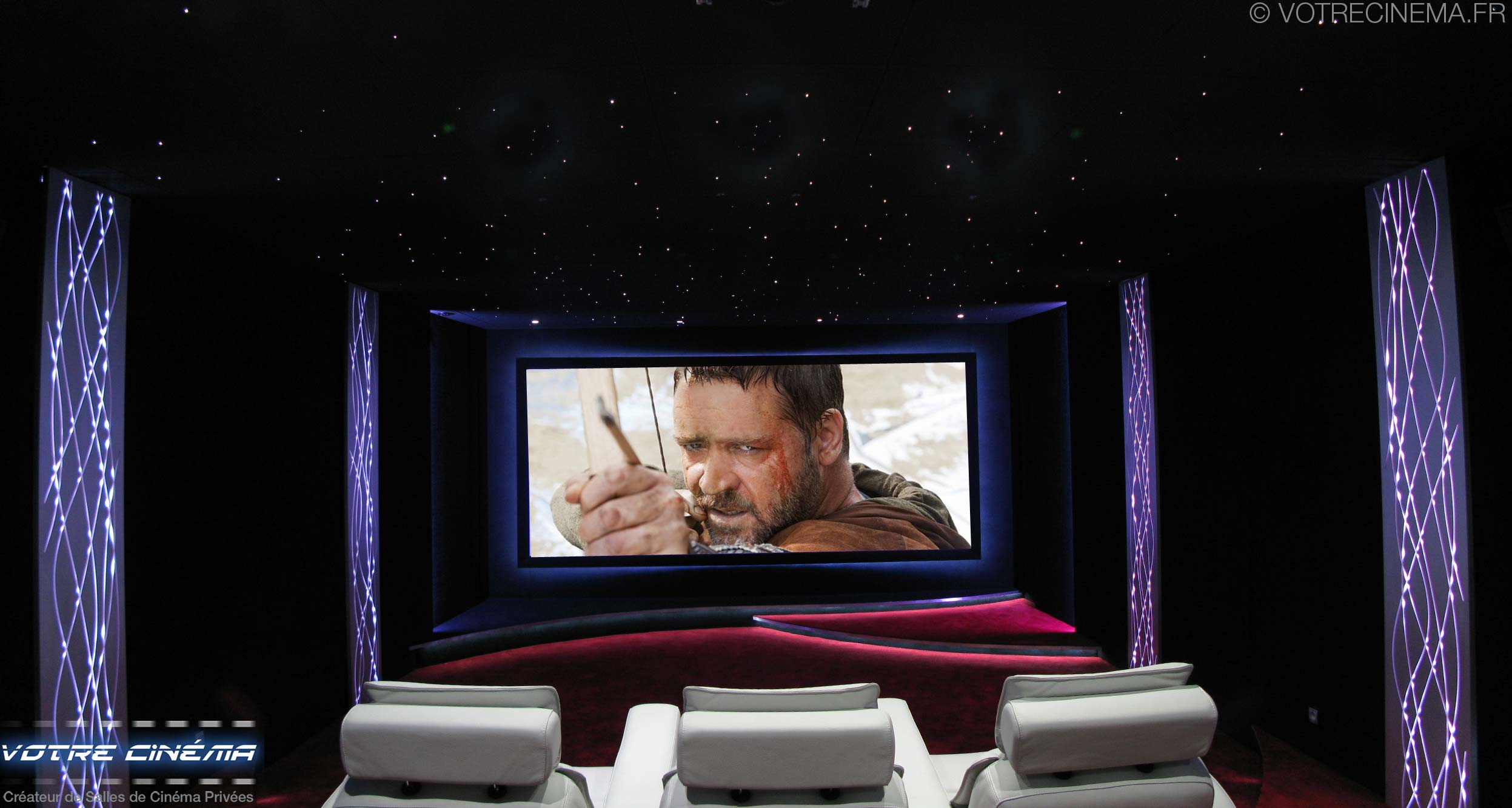 Salle de cinéma privée haut de gamme Montpellier
Salle de cinéma privée haut de gamme Montpellier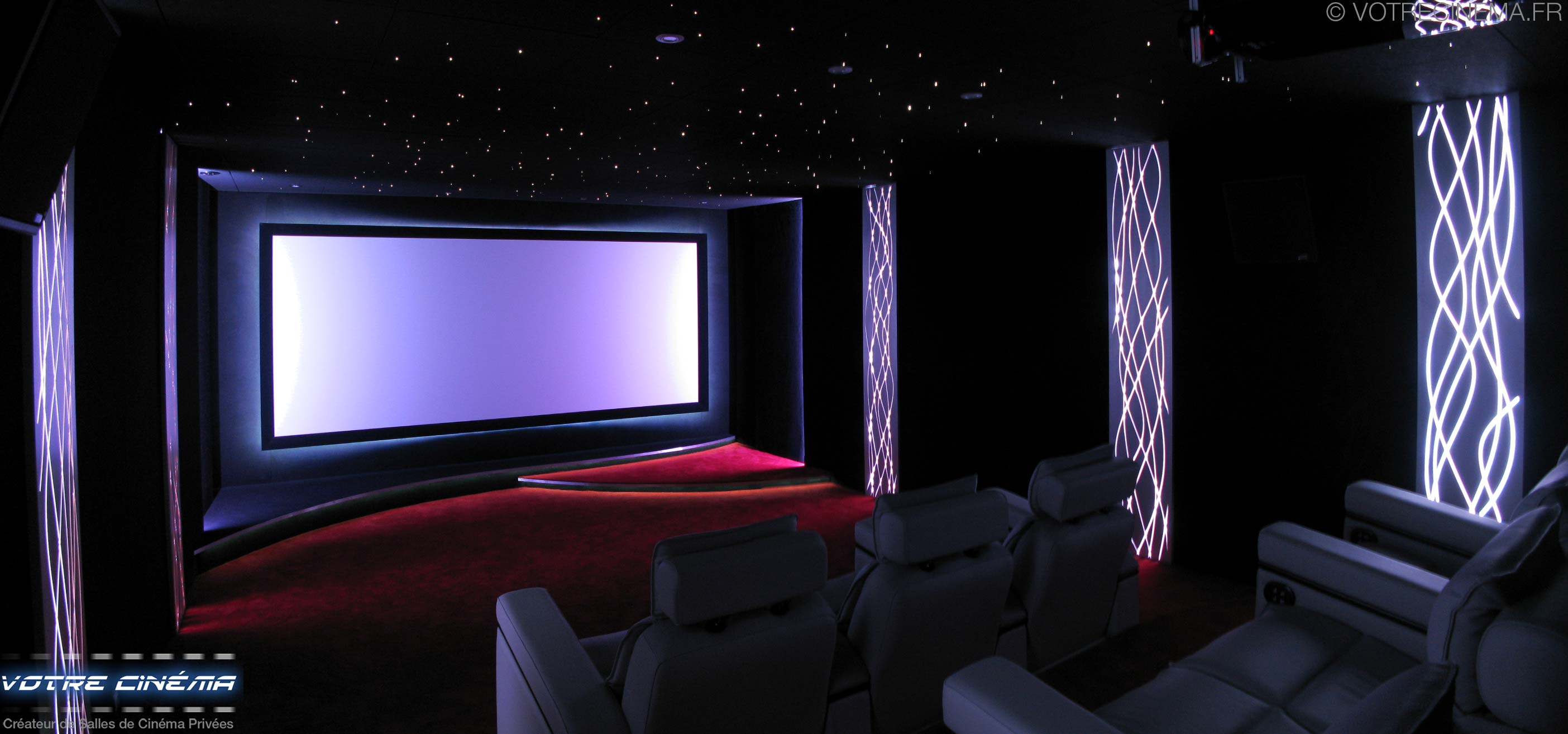 Ecran de cinéma privé haut de gamme
Ecran de cinéma privé haut de gamme

Salle de cinéma privée décorations lumineuses
Salle de cinéma privée décorations lumineuses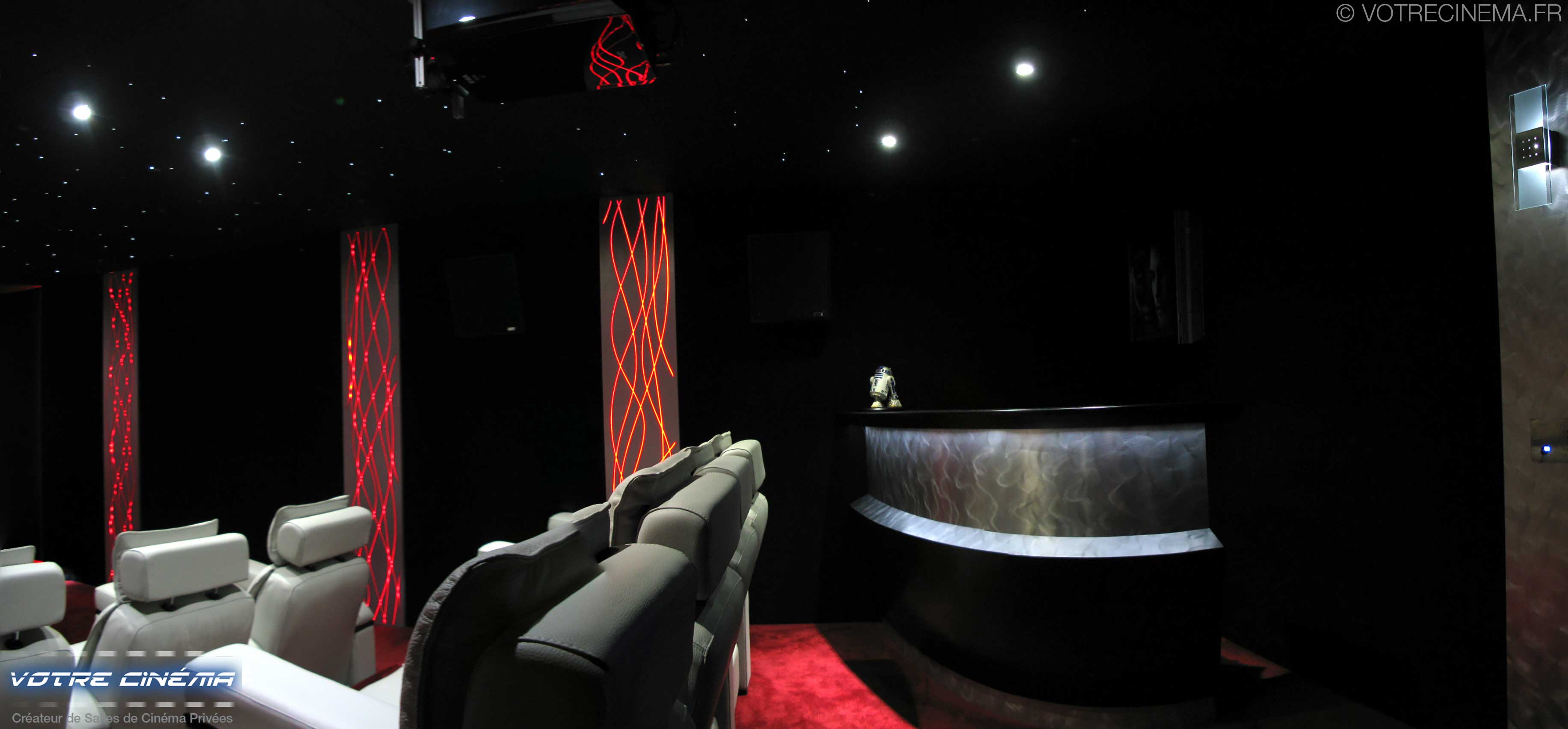 Décoration lumineuse salle de cinéma
Décoration lumineuse salle de cinéma

Ecran de cinéma privé courbe
Ecran de cinéma privé courbe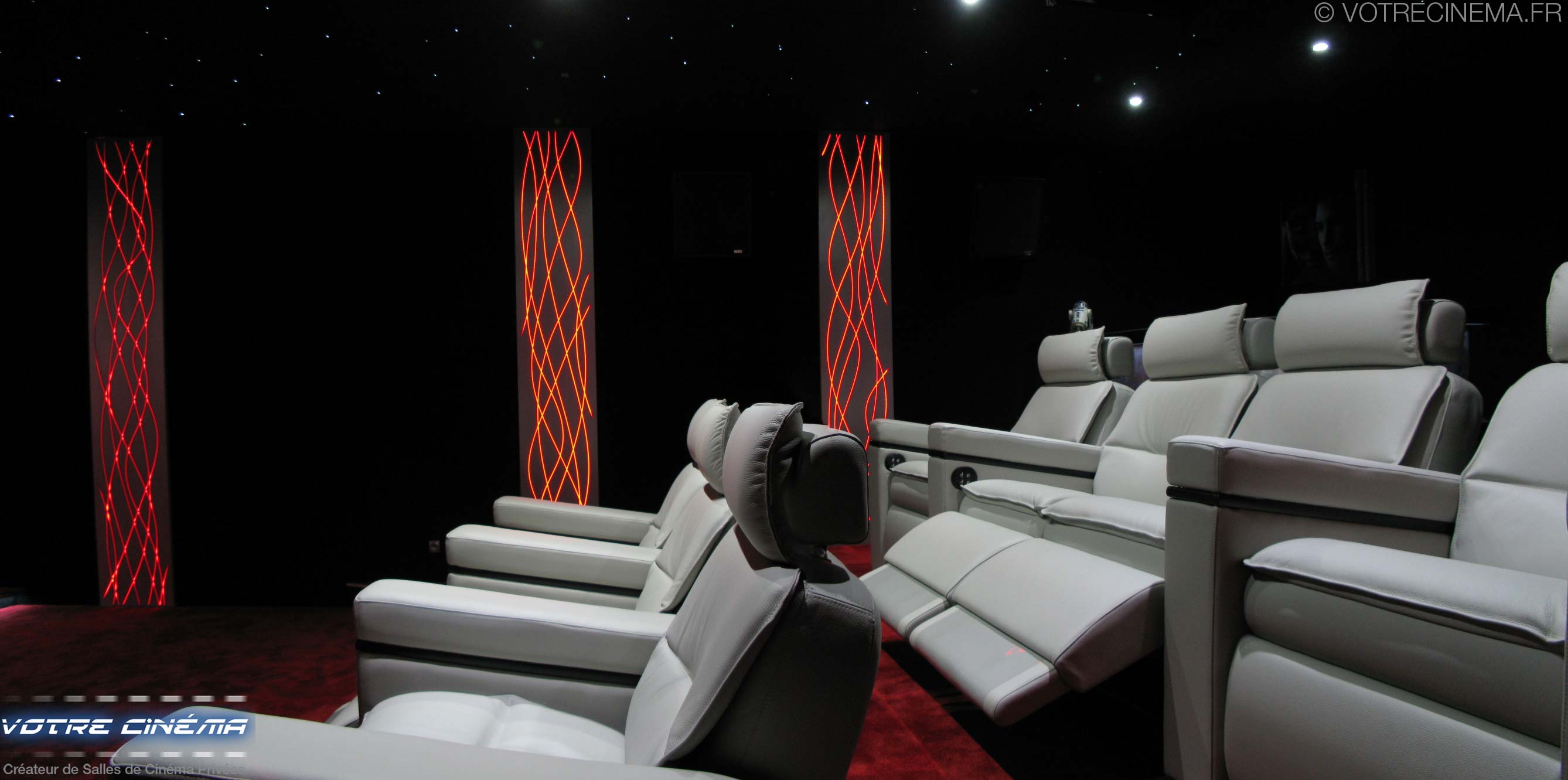 Sièges de cinéma luxe
Sièges de cinéma luxe

Sièges de cinéma Haut de gamme
Sièges de cinéma Haut de gamme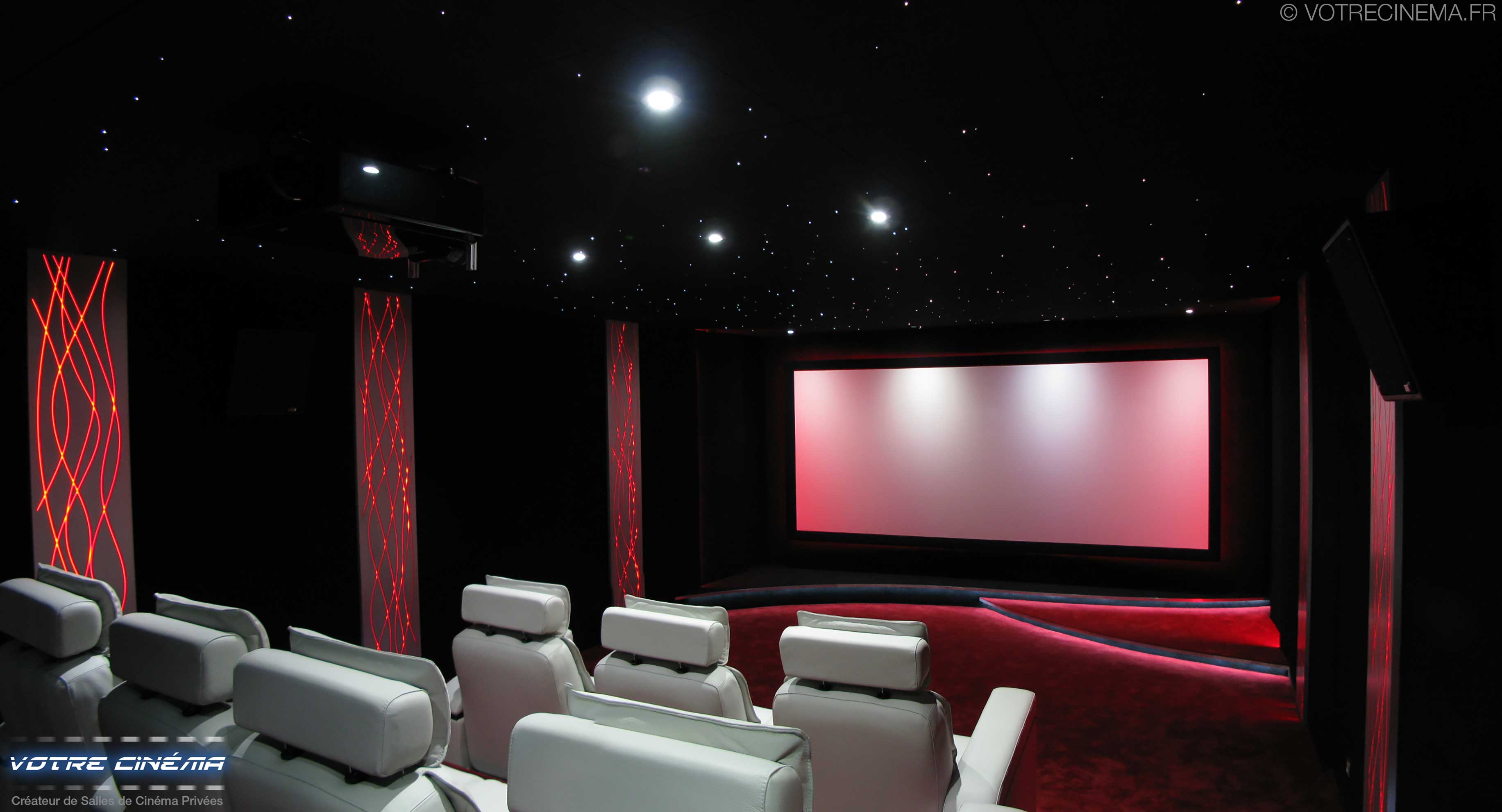 Salle de cinéma ciel étoilé
Salle de cinéma ciel étoilé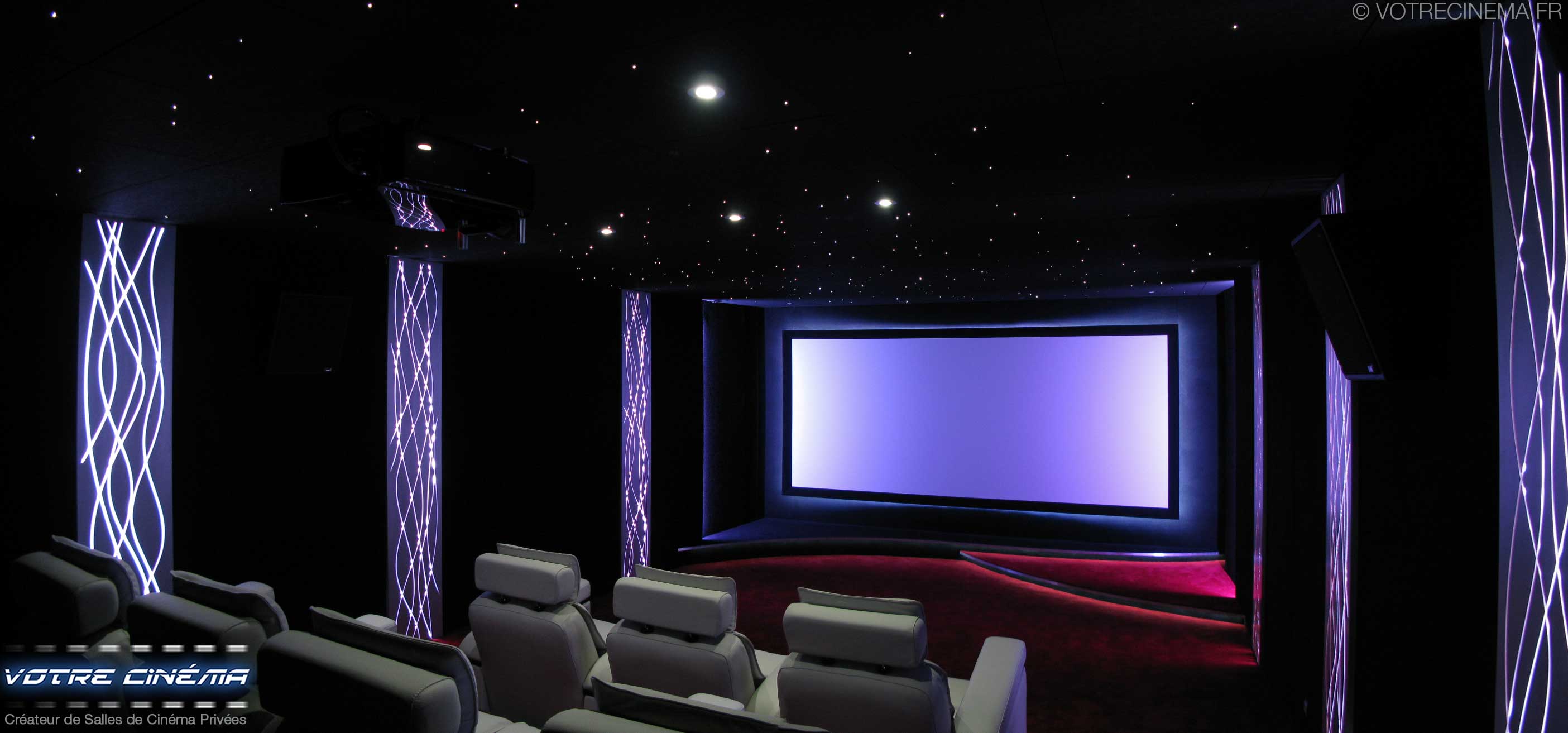 Salle de home cinéma privée ciel étoilé
Salle de home cinéma privée ciel étoilé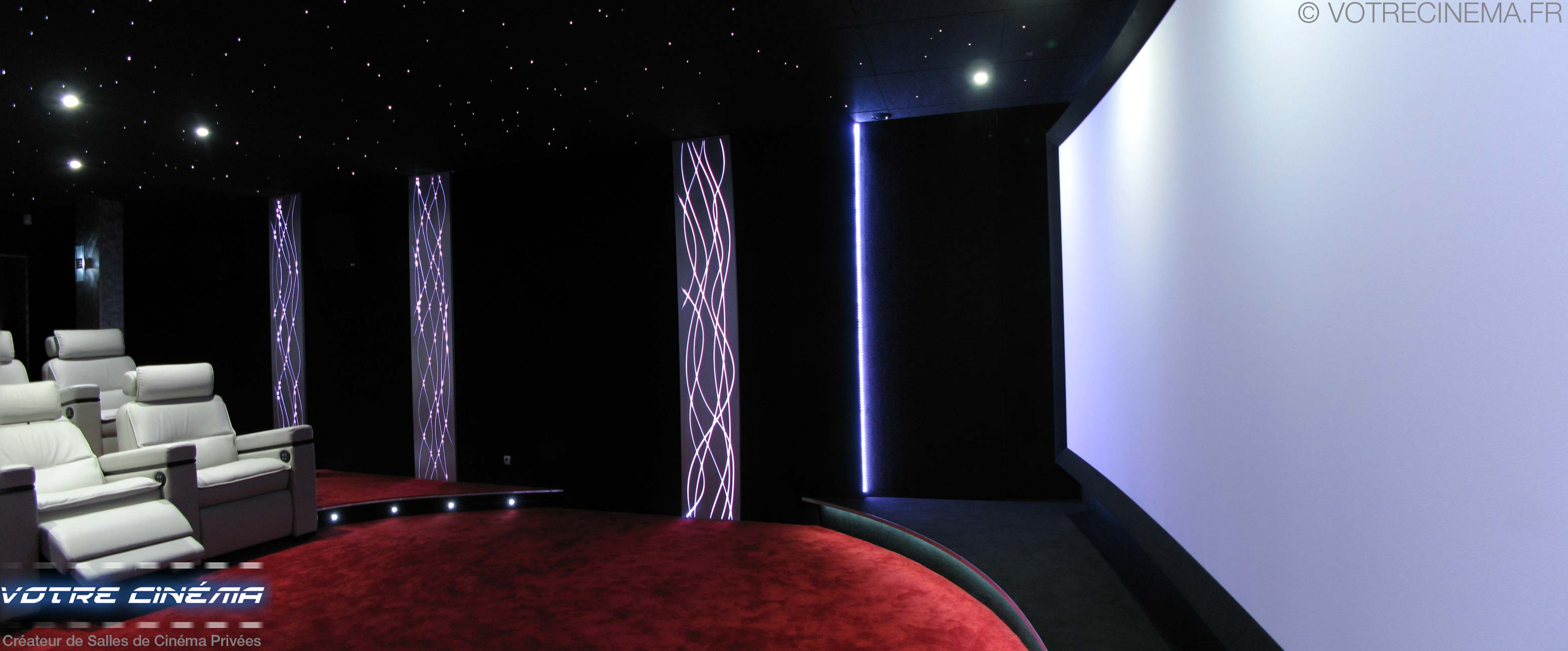 Panneaux lumineux salle cinéma privée
Panneaux lumineux salle cinéma privée
Home cinéma privé montpellier
Home cinéma privé montpellier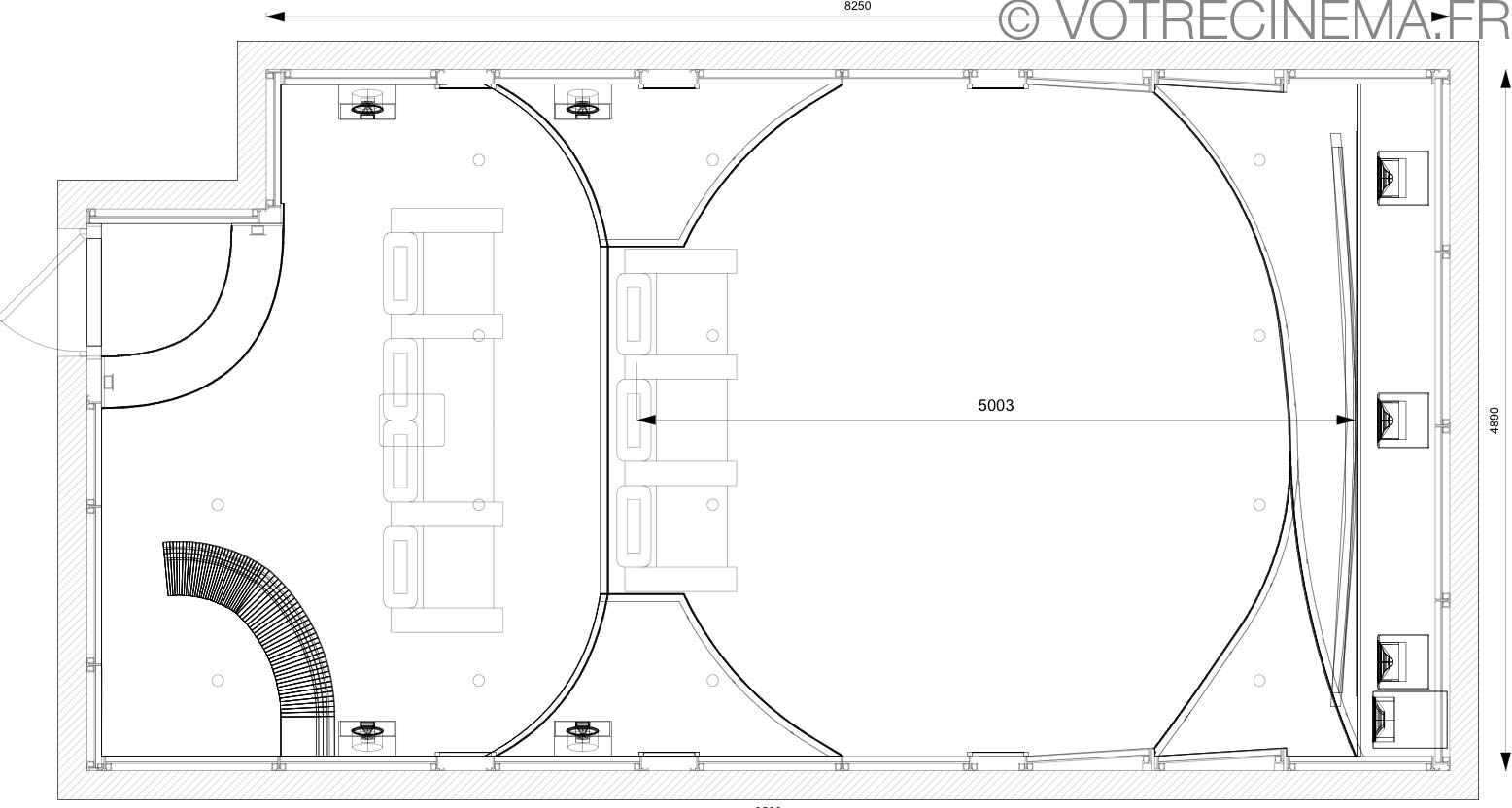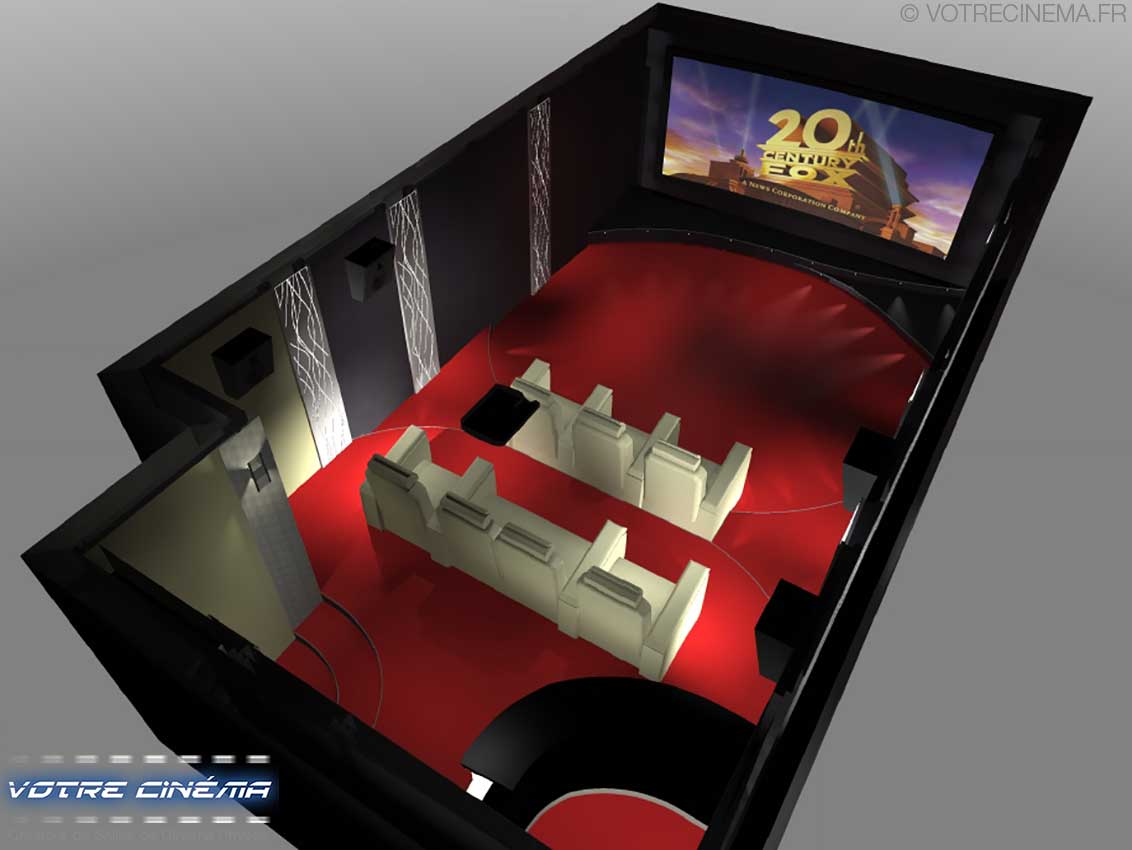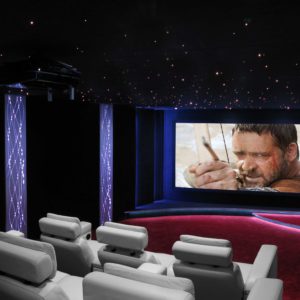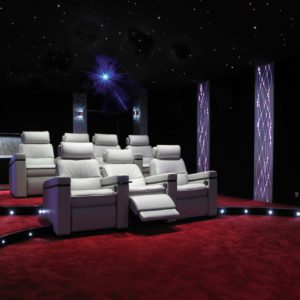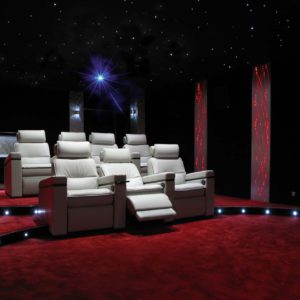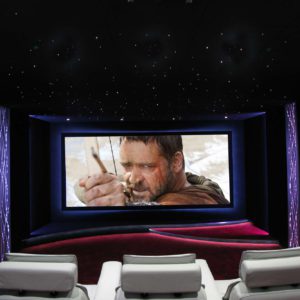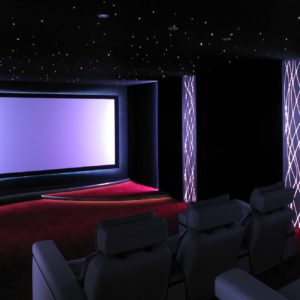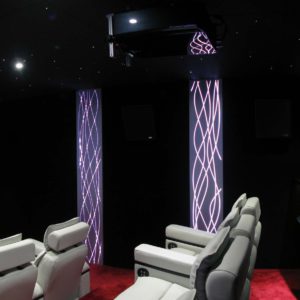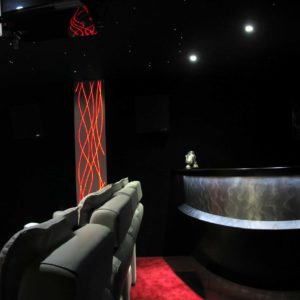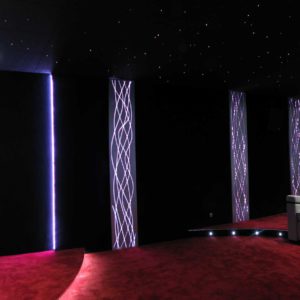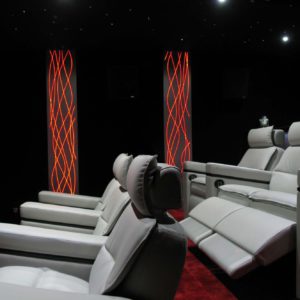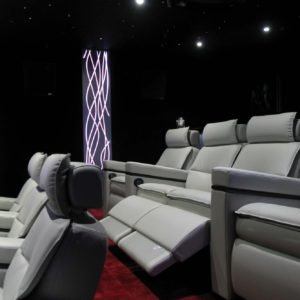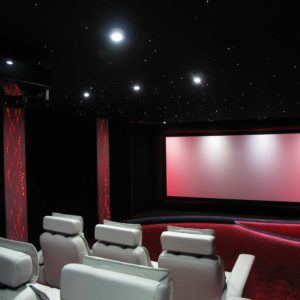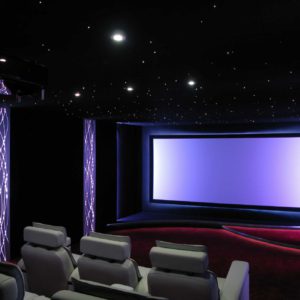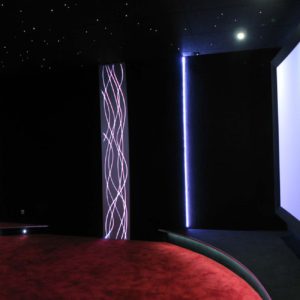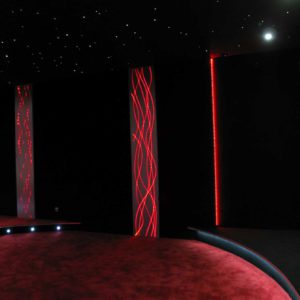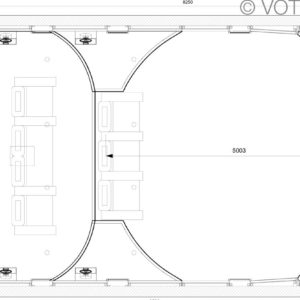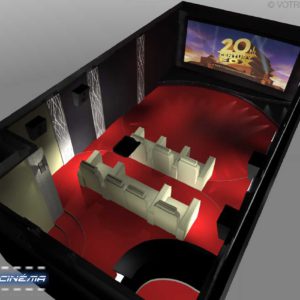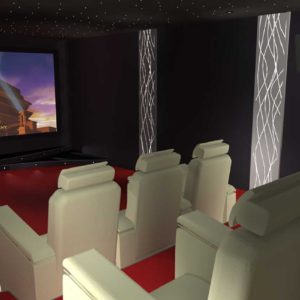 Turn your smartphone for a full-screen image.
Private Cinema Room - Montpellier - 43m²
PRIVATE CINEMA ROOM WITH TRANSLUCENT ALUMINIUM PANELLING IN MONTPELLIER, HÉRAULT (34)
The originality of this luxury private home cinema room resides in its 6 translucent aluminium panels, with backlit wave-like forms as well as an illuminated bar at the back of the room which houses the technical control room of the cinema. The cinema room also possesses a starry sky (which covers the entire surface of the acoustic ceiling) highlighted by the light twinkling of the stars. The stage under the double level screen is highlighted in the darkness by indirect lights.
This private home cinema room has 7 light grey leather cinema seats, equipped with double motorisation (backrest and footrest are separately adjusted, without forgetting the headrest which can be adjusted in height as well as in inclination to get in the perfect position during the projection of the film) and they are staggered so that everyone can enjoy the show. Each armchair is posed on vibrators synchronised with the soundtrack of the film, particularly the moments with explosions; gunfire; or any type of monsters, giving the illusion that all the private cinema room is trembling. The sensation is guaranteed to be exciting!
The acoustic treatment was rigorously studied in order to cover the entire cinema from the floor to the ceiling. The acoustic treatment, which represents 80% of the final sound effect, is the link that above all should not be neglected in such an installation. The bio-sonic Mach VI wall, very impressive, was made to measure according to the dimensions of the cinema room. A bio-sonic wall is a speaker board composed of 21 loudspeakers including 3 horns with each compression driver for the high-pitched sounds. Situated behind the acoustically transparent screen, it is only 35cm deep and provides an incredible acoustic power. Six speakers in the wall (embedded in the acoustic panels) circulate sound effects all around the viewers.
As for the screen, it is in a 2.35:1 Cinemascope format, equipped with a 4K compatible acoustically transparent fabric. The frame is fitted, and its curve is backlit to highlight it in the darkness. Regarding the image, it comes from a 4K E-shift video projector.
For optimal comfort, the server being able to contain over 1000 films (Blu-ray, 3D) is provided with a touch screen remote, so that you're able to access your films without having to get out of your seat. Thanks to this server, all the information about the film is at your fingertips: the cast, the synopsis, the duration of the film, the film's trailer and more…
Other rooms between 40m² and 50m²
Are you interested in this Cinema Room? Do you have a similar project? Contact us:
Join our emailing list
Stay up to date with our latest news on Home Cinemas
Download our brochure
Check out our brochure booklet